Nevada County's Premier Roofing Contractor
Roofing, Gutters, and Skylights.
Honest Service. Great Value.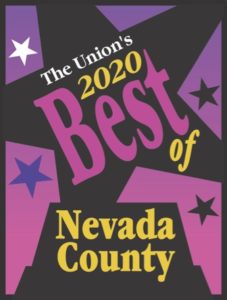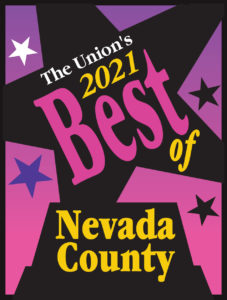 Learn About MEC Roofing:
"Where Quality Starts at the Top!"
Proud Member of Our Local Associations
Still wondering about our quality?
Take a look at our 5-star ratings and the reviews of our customers!
Emily Weissman
2022-03-08
MEC did an amazing job installing our new roof! They are super professional and helpful and the price was very fair. We are so grateful!
We're very happy with MEC Builds as their crew and customer service was top notch and very responsive. They use email/technology to their advantage (quick bid turnaround) but also have personal touches along the way (phone calls/check ins). The crew showed up right on time and it's like a small army of skilled roofers and MEC was able to complete the job in only two days! While installing a roof is no small financial endeavor, we found MEC to offer a superior product (50 year shingles) for a fraction of the cost. Loved picking out the roof material and color at their showroom. We literally went away when the work started (small army of roofers does not make for a quiet house) and returned the next night and the roof was already done and property looked like they weren't even there (they clean up real nicely). Roof looks great and the workmanship looks spot on. OVERALL 6 STARS but for now, 'five stars' due to google limits - I'd recommend them to any one needing a roof and wants it done right and that will last for a very long time. THANK YOU MEC!
Chris Skjellyfetti
2022-02-12
MEC was one of three local companies who I had bid on the job. I noticed right away that one of the others had bid lower by omitting some fees that I would have to pay. Read carefully. MEC was upfront about everything and came in slightly lower than their initial estimate!! I let them know that I had gotten other bods and they were professional and gave their honest, generally positive reviews of the other companies' work. Between the time I signed the bid and got the work done, we had the storm of the century but they were not delayed in performing the work at all. They ended up calling me earlier than planned and I was able to have them do the work early. The crew showed up on time and knocked out the job in the time they said it would take. The workers were kind, fast and friendly. Each day they left my yard, drive and porch cleaner than they found it. I would enthusiastically recommend them for any roofing job.
Excellent experience from the first phone call to the last mail. I would highly recommend them.
Connie St. James
2022-02-07
Christopher Vera
2022-02-04
MEC is the Shizz!!! Meaning they were Amazing!! They whipped in and whipped out in 2 days! Roofs looks great! Workers left my property cleaner than it was from the start! Definite recommend!!! Christopher
The crew arrived on time and did an excellent job - finished the whole process in a day and a half - which astounded my neighbor because of its speed. All the guys were extremely nice and respectful. They were totally prepared, had the materials at the ready and finished ahead of time. They even vacuumed the yard to be sure they had picked up all the nails. I found the owners very personable. They handled all aspects of the process extremely well - listening to all my concerns which they with answered honestly - as the whole process more than proved - and in a manner that I found very comforting. It's a big deal getting a new roof. They get that and acted with integrity throughout. The whole process was a pleasure.
A wonderful experience from beginning to end=a beautiful new roof and gutters!
Chris LeBrescu
2022-01-27
It was a pleasure working with Matt and Haven and their very friendly and efficient crew. They were all top notch and I'm so glad I chose to have my new roof installed by their company.